Additional Info
| | |
| --- | --- |
| City | Dallas |
| Phone | 972-768-6125 |
| Street | 4100 spring valley Rd #930 |
| State | Texas |
| Country | United States |
| Zip/Postal Code | 75243 |
| Reference Code | Beza |
Orbit Realty Group is a Dallas-Fort Worth real estate group built on the highest levels of integrity and customer service. Our pledge is to be a consistent, dedicated team of professionals who maintain honesty and integrity throughout your entire real estate transaction. We use our extensive real estate knowledge coupled with extreme focus and devotion to ensuring all of your desired goals are met. You deserve and should expect the highest level of expertise and experience available today and we pride ourselves on making that reality not only today but for many years to come. Your lifestyle + your family + your home + WE GET IT! + WE CAN HELP!          
About
Orbit Realty Group, LLC, is a Texas real estate firm, located at 4100 Spring Valley Rd. #930, Dallas, TX 75244. Orbit Realty Group, LLC provides a wide range of real estate services. Consumers continue to find value in having a real estate professional help them through the home buying and selling process. The wide variety of services real estate professionals provide is proving ever more valuable in real estate transactions(financing twists and sales contract intricacies). Please view Orbit Realty Group, LLC's current listings.
Buyers and sellers give high marks to real estate agents for the expertise and professionalism they bring to the real estate transaction.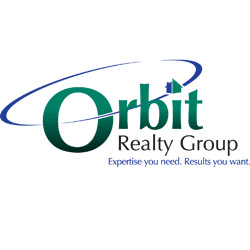 Designated REALTOR®
Agents
Listing Owner
Member Since: February 18, 2020
Contact Owner
Complete the form below to send a message to this owner.