Additional Info
| | |
| --- | --- |
| City | Irving |
| Phone | 214-536-5859 |
| Street | 2300 Story RD W, #166623 |
| State | Texas |
| Country | United States |
| Zip/Postal Code | 75038 |
Selam & Welcome to Seleste Netbe –Leading Men's Habesha Outfit Brand
Seleste Netbe: -was founded in February 2015 with simple ideas: make it convenient for men to buy quality Men's Habesha Outfit and contribute to showcasing Habesha fashion.
Our vision: -is to build a leading brand with an old-fashioned, classic approach and remain reluctant to take on new trends. The excellence of our product lies in fabric, color, fit and finish.
Our positive: – spirit puts our client at the heart of everything we do and handle every order with precision.
A traditional outfit is an important part of a culture. Seleste Netbe's goal is to preserve and showcase the Men's Habesha Outfit. We believe Men's Habesha outfit style can be improved without changing the core design. When worn on the right occasions, heads will turn. Check it out!!!
We provide
Men's outfit for wedding and other events
Traditional White Scarves
Hand Sticks
White Socks
Why Seleste Netbe Men's Habesha Outfit? Fabrics – World's finest fabrics, high-quality cotton, great feel, slightly textured, excellent drape, a pinch of sheen and perfect for formal attire. 
Design – We know there are many elements that make up a great outfit. We take design and stitching details seriously, whether small or large.
Fit – Tailored to standard specifications.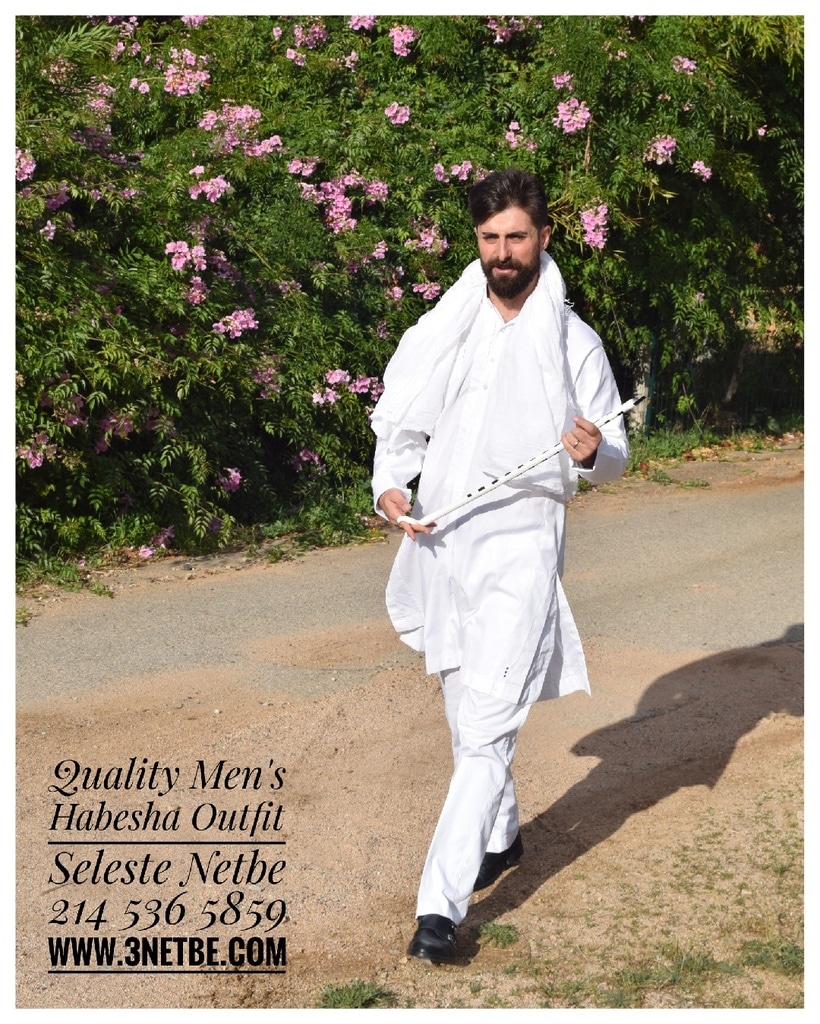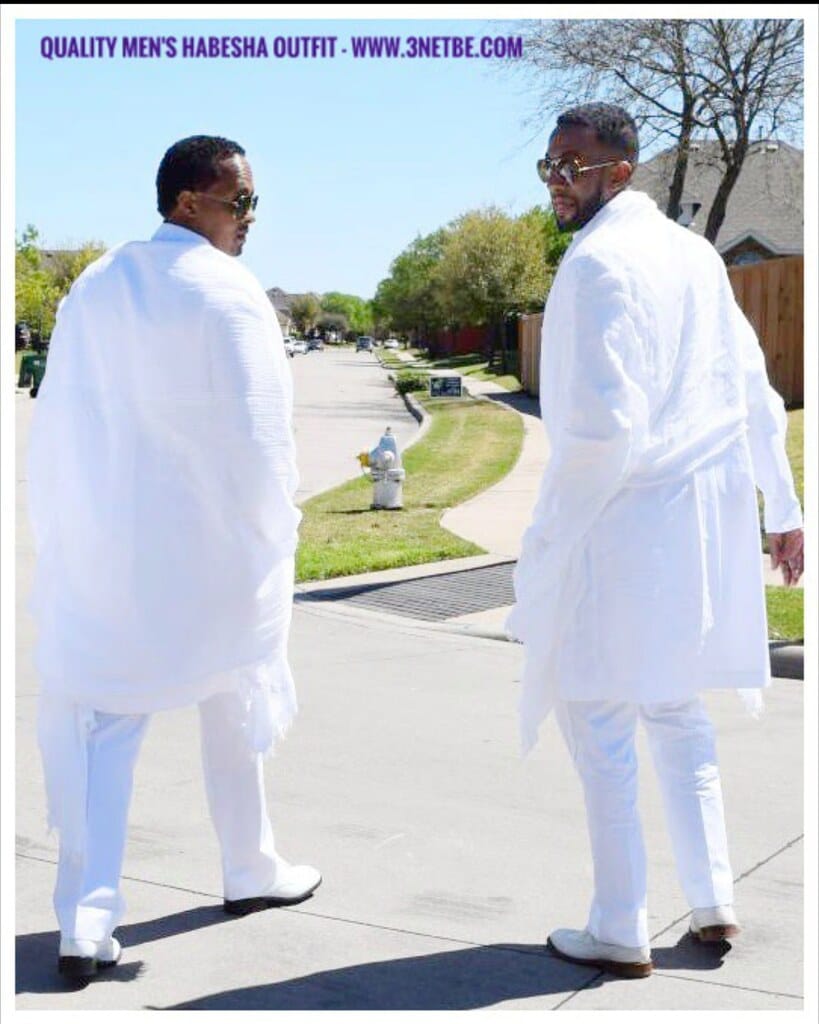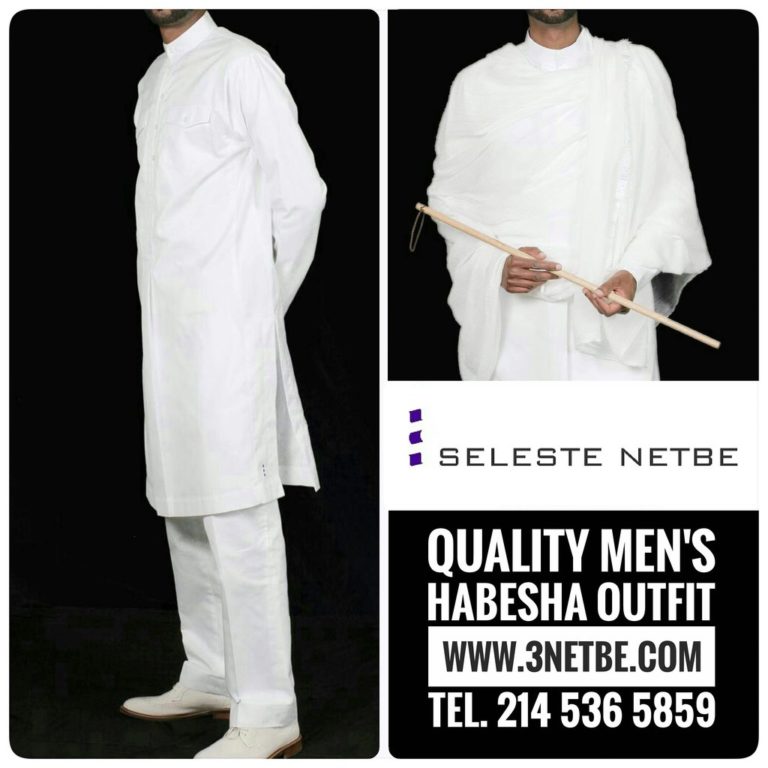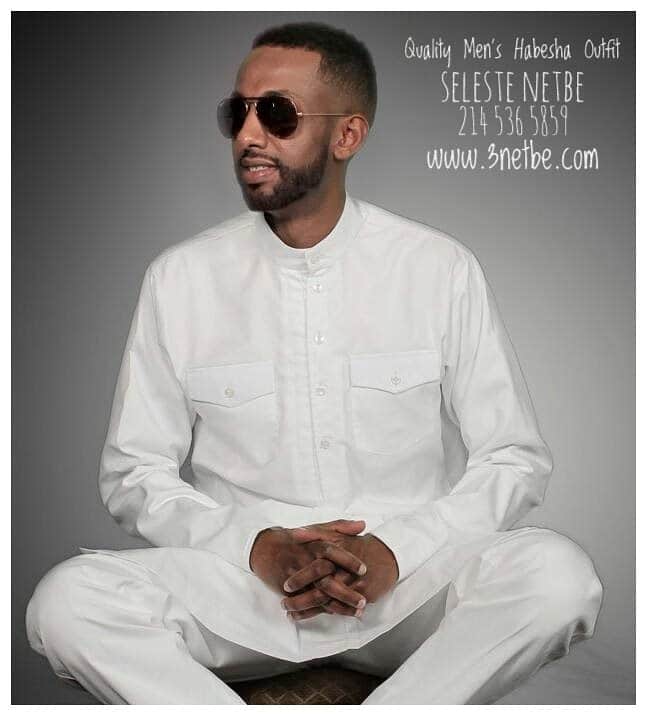 CONTACT US
INQUIRES / CUSTOMER ASSISTANCE
Email – info@3netbe.com
Phone –214-536-5859
Address-
SelesteNetbe
P.O.Box165971
Irving, Texas 75016 – USA
 MANAGING DIRECTOR
Aman Beiene  
Email – aman@3netbe.com
Listing Owner
Member Since: February 25, 2020
Contact Owner
Complete the form below to send a message to this owner.